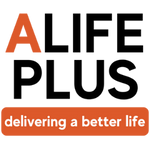 We noticed that you've shown interest in one/some of our products,
but later on, decided not to continue with its/their purchase.

Since something seems to have happened throughout the process,
we'd like to ask for a minute of your time to take our survey and
share your feedback.

At the end of the survey, you will receive a discount of 10%
if you ever decide to give us a second chance.

PS: we're also offering FREE express shipping over $50.
What customers are saying about us:
"I've tried a lot of other sites for home delivery of pre-made meals but none have come with the support like this, be it via my phone or email. These guys and gals know about customer support. Now lets move on to the review that matters, the FOOD. Well I can tell you that's simply divine, with a meal that changes every week you will find it hard to be bored with their meal. The freshness is like me going to the grocery store to buy the ingredients and cooking it. Hands down if you can afford the cheap then tried the $78 meal plan because you'll find yourself surprised at the value you get for such a low price."
Adam H
"These meals are so delicious and satisfying, I ordered a second week of food after the second meal. I've tried other meal delivery services and the food has always lacked flavour and life, but you can tell this is fresh, the meats are tender, the veggies crisp, etc. They are also accommodating with modifications and a variety of options to suit allergies or diets (keto/alkaline/etc), and all the macros and ingredients are listed for you. It's so convenient to have balanced portion controlled meals that taste delicious and fresh delivered straight to your door. And the customer service is superior, I work in customer service and they absolutely exceeded my expectations - really helpful, responsive and friendly. I highly recommend them!"
Chloe V.
"I ordered these meals 3ish years ago and couldn't stomach them, they were mushie and gross. 3 years later with covid I decided to give them another try. I was blown away. They are ABSOLUTELY fantastic. Taste great, perfect size, the exact macros I need. I'm Soo Soo Soo glad I decides to try them again"
Naedarea W.
"Great range of Keto food and the quality is great. I have used many meal companies before and they are by far the best I have had. I am also gluten free, dairy free and Keto, there for I am hard to please but i have had a great range to choose from. Value for Money"
Jessica G.
You can find more reviews on products review.