Get 4 weeks of meals. This includes 28 lunches, 21 snacks and 28 dinners.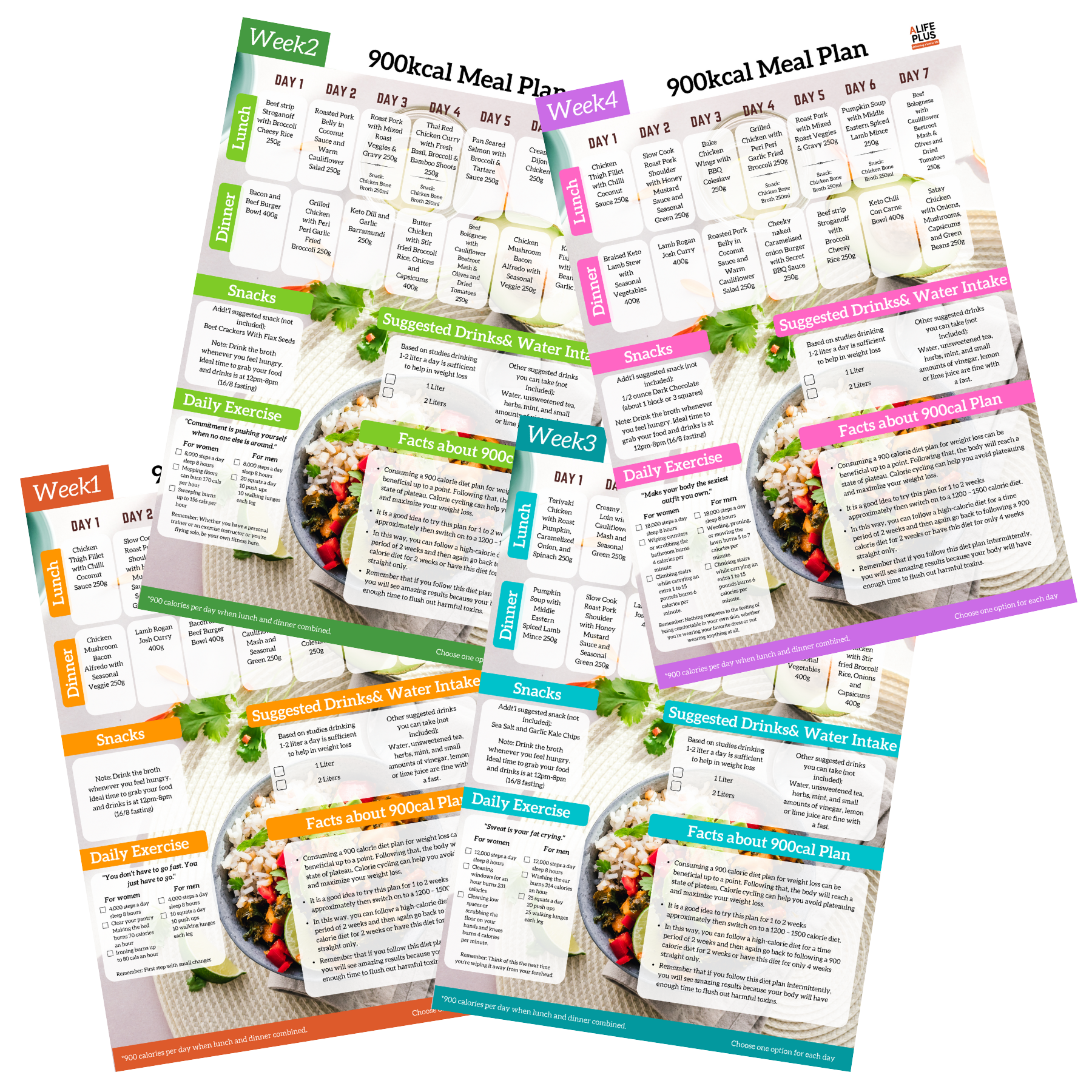 WEIGHT LOSS MEAL PLANS &
METABOLISM RESET
DELICIOUS HEALTHY MEALS
CHOSEN BY CHEFS
900cal IF Plan - 2 Meals a Day + Snacks
IF = INTERMITTENT FASTING
This plan is suitable for customers who enjoy intermittent fasting;
We designed it in such a way that you still receive sufficient
energy while losing weight.
Choose which meal plan you want to order
You can select up to 2-3 weeks of Meal Plan.
Each meal plan includes 7xBreakfast, 7xLunches & 7xDinners
Plus variety of snacks to stay out of hunger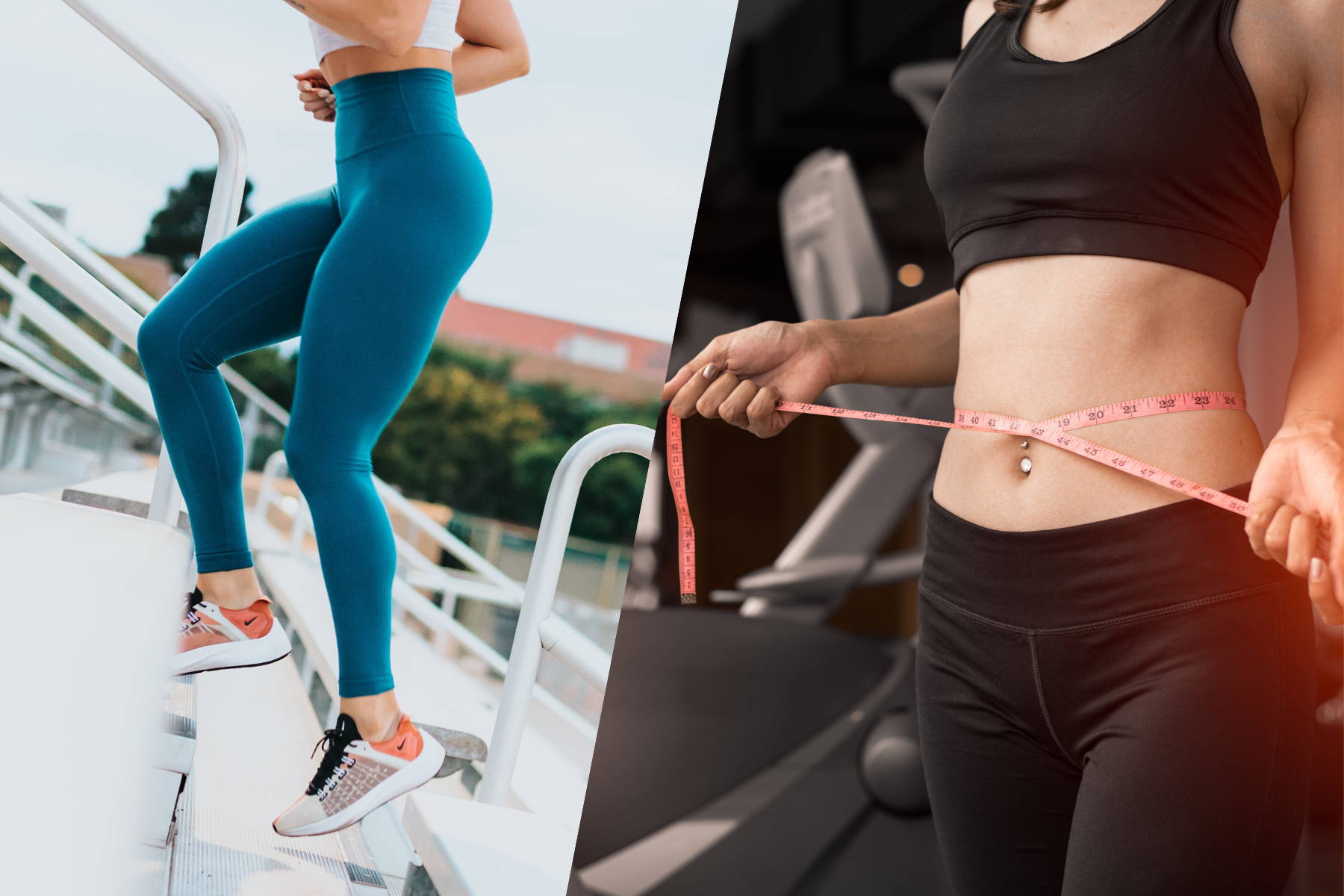 Our 900 calorie fasting fat loss meal plan includes calorie-restricted weight-loss meals and is classified as a low calorie diet. As part of a comprehensive weight-loss meal plan, these diets are frequently used to assist individuals in losing significant amounts of weight quickly. Due to the restricted food intake and caloric intake of approximately 900 calories per day, this low-calorie diet should be used only under the supervision of a healthcare professional.
"I changed to keto a month ago and alife+ seemed like a good option to order food from to keep me on track. I started with 3days but I'm now on 5 days as the meals are delicious, fresh and organic!
When my package were stolen from the front of the building, the guys immediately called emailed and replaced my box!!! They shouldn't have done that as it's not their fault that someone is stealing my food(hope they liked it) but alife's response was just exceptional. I feel like I know these guys and they are more than just a faceless meal delivery service. Thanks guys again for helping me loose weight in a delicious way ;) summer bodies built in winter, lol!"
Aggie
09 JULY 2021, 13:36
"The meals are so delicious. I started off ordering A Life Plus for the convenience after having my baby, and didn't think I would be so impressed with the flavour of each dish. I also really appreciate the premium quality, grass fed protein and the use of good oils."
Laura
27 JUNE 2021, 20:40
"I have been extremely happy with my first order. Love the fact all the meals are fresh and can be frozen if desired. I'm looking forward to this weeks
delivery. Makes it so easy for me to just grab a meal from the fridge that is portion controlled and Keto friendly."
Janet Ellis
21 JUNE 2021, 20:40
Do I get to choose my weekly meals?
Yes! We have 4 weekly prepared meal sets all done for you. You can choose which among the 4 weekly meal sets you prefer.
You can choose to have 1 week or 2 weeks meal set ordered depending on your preferences. You can choose to have weekly meal set # 3 as your week1 meals and so on.
Are your foods Fresh or Frozen?
Our meals are fresh, not frozen to ensure you have the freshest and most nutritious meal.
Are there any contracts or minimum order required?
There are no minimum orders and no contracts. Shipping is free with minimum order of $50. Otherwise, a $10 delivery fee applies for any orders less than the above.
Can I order the 4-weeks Meal Plan?
Yes, of course! We have our 28-Days Challenge in which you get 4 weeks of Meals, convenient and hassle free! Plus, you get a 10% OFF discount with our 28-Days Meal Plan!