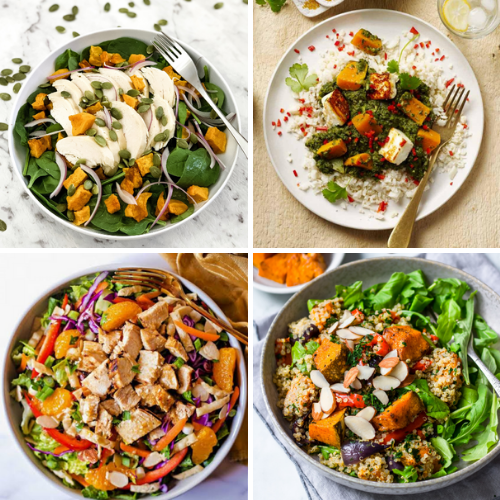 Customer support is unhelpful
I'm enjoying trying all of the meals available. So far all have been really good.
Weight loss achieved so far:
20kg
Great delicious options
Ive tried pretty much every meal plan option and A life plus is definitely my favorite. The food tastes delicious and fresh all the time! I definitely order anytime I need to get things back on track :)
Weight loss achieved so far:
3kg lost
Improvement:
Cut off times is a bit difficult to follow . And of course an app is a definite sale loss
Tasty and Fresh
Highly recommended, very delicious fresh nutritious food. Very well packed with detailed information on the packaging. Make the keto diet super easy to apply . Already lost 3 kg in 10 days
Improvement:
I was so impressed and delighted by every aspect of my experience (I just have to pay off some bills that came up when I moved house and I'll be a regular)
High quality service, meals and produce (crazy delicious!)
I've tried alot of meal delivery services and after my experience, I won't be trying any more! I came across Alife plus when an intolerance to garlic & onion turned into a full blown allergic reaction that caused my tonsils, throat, mouth and face swell up which made it painful to eat, swallow etc. I was getting meals from chefgood and all but two had onion/garlic. Before I got to the Alife plus webpage I had looked on 7 other meal delivery pages; had a bunch of tabs open for a few that had a handful of low fodmap meals; and was starting to feel ... uncharacteristically disheartened and a bit distressy (totally a word). I needed meals for atleast two weeks because of a commitment, and to figure out if I could go back to struggling (and failing) to fit all things food in for myself. I have an ADHD brain that I push to work, study, take client calls and build my business and everything about food - from what to eat, what to make, identifying and gathering ingredients, ordering them, prepping, making sure they don't go off, following a recipe - takes time and energy than I just don't have to give with my commitments and priorities. When I saw the options on the webpage I honestly thought it was too good to be true so I thought I'd use the 'talk to us now' chatbot to ask about the garlic and onion and to see if I could get delivery in my area. I was pleasantly surprised when it became clear I was speaking to a human and didn't have to leave my details and wait for an email reply and I honestly almost cried in relief when I read that not only could the garlic/onion stuff get taken care of but I could give my requirements to someone and have them do all the food everything for me.
DREAM.COME.TRUE
When the meals came my initial first impression was that they looked simple and ...hmmm... not 'aesthetically appealing'. I don't care about aesthetics when it comes to food so I was curious. After a few meals it became abundantly clear that the quality of produce was QUALITY ...unlike what I've eaten in along time. So damn good! Tomatoes tasted like ones picked fresh from my nan's garden (I eat tomatoes alot and had given up on caring about the flavour for now). The green beans - such a simple ingredient - tasted ...I kind of want to say TASTED without an adjective because the contrast is to ingredients that have little - no taste. I won't be ordering meals from anywhere else, I have been telling anyone who orders meals that the price is absolutely worth it for the quality, options, customisability, personal human-human SERVICE and option to support organic produce. And, if I were on the keto train (I've tried alot of food protocols) - this service would be a no brainer. I'd be all for eliminating the time, energy and (sometimes) heartbreak of the trial and error period and the reassurance that someone else is weighing in on some of the decision-making. So clearly I'm a fan and want to make sure these guys can continue to offer such a quality service and product by sharing, recommending and gently encouraging where I can. I would probably cry if I found out that they had to do what so many businesses do to stay in the game - de-personalise, standardise, drop quality etc...
Love ya work Alife plus team. and I hope this is helpful for anyone considering :-)